Young Chemists Network Innovation Award 2022
The Austrian Young Chemists Network, a part of the Austrian Chemical Society (GÖCH), organizes the Innovation Award in cooperation with the Donau Chemie Group for the first time in 2022. One outstanding master's project and one outstanding PhD project in the fields of chemistry, biochemistry or chemical engineering will be awarded (see below for criteria). The prize money amounts to € 200 (master's project award) and € 400 (PhD project award). In addition, the winner of the PhD award will have the unique opportunity to present the project at the Chemistry Days in Vienna in September 2022.
"Pitch your Project" - In a video,not longer than 180 seconds. You can use any kind of media-based or graphic elements for support
Novelty - The project enables new perspectives for either industrial or fundamental research
Creativity - Get creative: Your pitch captivates the interest of a broad audience
Originality - Unique and innovative approach towards research question
Only ongoing projects or projects finished earliest by September 2021 will be considered. Send us a link to your video on a suitable platform (Youtube, Cloud Services, WeTransfer, etc.) to our e-Mail address
office@jungchemiker.at
and a confirmation that the presented work is part of your research (confirmation of your supervisor).
Deadline: 17.07.2022
Submitted Projects will be judged by our Scientific Committee. The
Organizing Committee
is prohibited from submitting.
Unser Scientific Committee:
Prof. Dr. Katalin Barta, Graz
Assoz.Prof. Ing. Mag. Dr. Thomas Hofer, Innsbruck
Assistant Prof. Dipl.-Ing. Dr.techn. Hannes Mikula, Vienna
Prof. Dr. Simone Pokrant, Salzburg
Prof. Dr. Wolfgang Schöfberger, Linz
Thanks to our sponsor: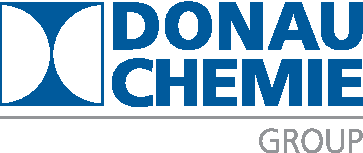 GÖCH Beitritt
Junge Chemie-Newsletter
Kalender
Es stehen in nächster Zeit keine Termine an.