Regional representatives Salzburg
Our Salzburg Young Chemistry team consists of committed students, from bachelor to doctoral studies, from different fields of natural sciences. We have made it our mission to integrate chemistry more into our everyday life, in addition to the already established study programs (Materials and Sustainability, Engineering, Chemistry and Physics of Materials, Teaching Chemistry, ...). In doing so, we want to get more people excited about chemistry and establish closer contact with the regional chemical industry. We offer a wide range of events to those interested:
Lectures and excursions to gain insights into the future professional field
Workshops with helpful content for everyday life and work
Parties and team-building events are also part of the program and provide a community environment.
We look forward to many interesting events with you. If you would like to join us, if you have any ideas or if you want to learn more about us, please send us an email to
salzburg@jungchemiker.at
.
Our Team: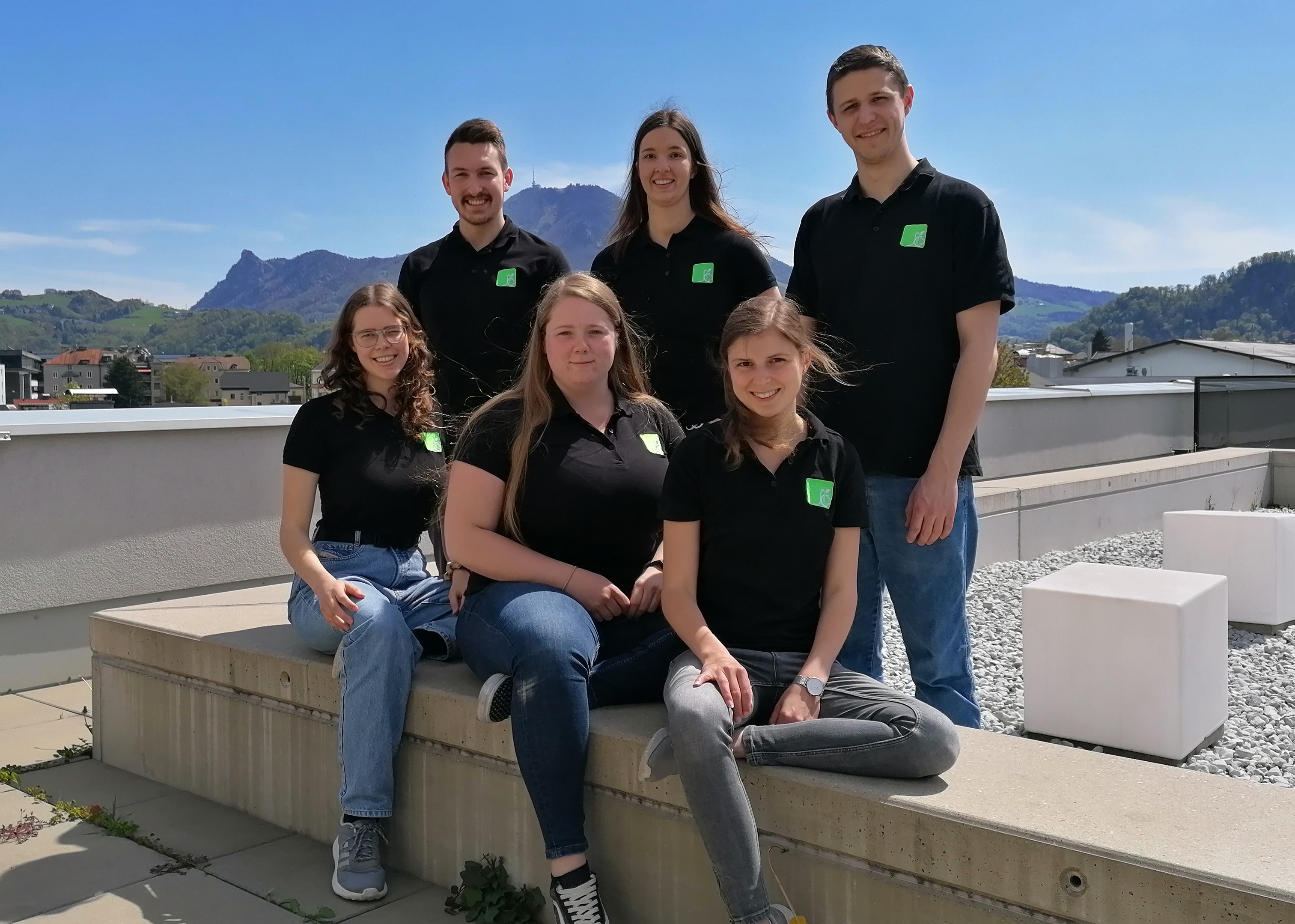 Teresa Lankl

Member since November 2021
Master's programChemistry and Physicsof Materials
Kerstin Neuhauser

Member since October 2021
Master's programChemistry and Physicsof Materials
Leonhard Hecht

Member since June 2020
Bachelors' program
Materials and Sustainability
Daniela Söllinger

Member since January 2018
PhD Program
Materials Science
Jakob Praxmair

Member since May 2021
PhD ProgramMaterials Sciences
Stephanie Wolfgruber

Member since October 2021
Bachelors' programMaterials andSustainability
Joshua Piaskowski

Member since October 2022
PhD ProgramMaterials Sciences
Former Members:
Ann-Kathrin Koopmann
December 2019 - September 2022
Silvia Havlena
January 2018 - March 2021
Milena Schenck
January 2018 - September 2020
Julian Wolf
June 2018 - July 2020
David König
June 2018 - May 2020
Valerie Werner
January 2018 - April 2020
Daniela Reiff
January 2018 - September 2019
Susan Montes
January 2018 - April 2019
Join the GÖCH
Junge Chemie Newsletter
Calendar