Regional representatives Vienna
Our team in Vienna consists of seven chemistry students, spread over Bachelor, Master and PhD. Besides studying chemistry, we share the passion for voluntary work, which includes organizing events, networking and sharing our experience with other people. In our work, we get in contact with cooperation partners from industry and university in order to create a connection between chemistry students and possible future employers. Visiting our events offers the possibility to connect with people from other universities in Vienna and Austria as well.
Students, scientific employees and alumni from chemistry and chemistry studies are cordially invited to attend our events. We are organizing the follow event types:
Lectures
Panel discussions
Workshops on important hard and soft skills
Visits of regional companies of possible future employers
Networking events
You want to be a part of us and connect with young chemists from all over Austria? Contact us via E-Mail (wien@jungchemiker.at) and join our periodical meetings. We are happy about new members, cooperation partners and ideas for upcoming events.
Our Team: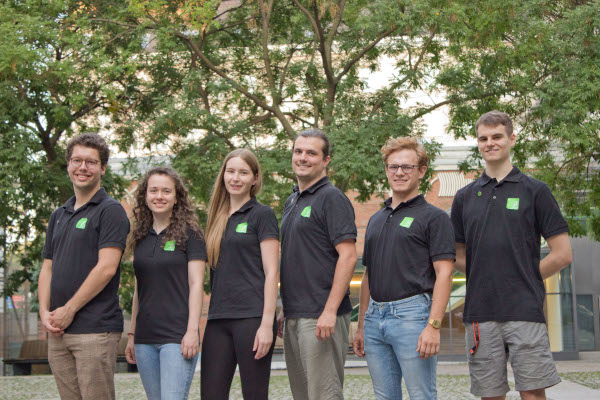 Sarah Keck
since January 2016
PhD Program
Technical Chemistry
Lukas Magenheim
since March 2019
Masters' Program
Technical Chemistry
Jakob Ehrenbrandtner
since January 2020
Masters' Program
Technical Chemistry
Marlene Grabner
since May 2020
Bachelors' Program
Technical Chemistry
Noah Steinacher
since May 2021
Bachelors' Program
Technical Chemistry
Florian Winter
since March 2019
Bachelors' Program
Technical Chemistry
Former Members:
Tobias Bauernfeind
January 2016 – January 2019
Lucas Beran
January 2016 – June 2017
Patrik Püsök
January 2016 – June 2017
GÖCH Beitritt
Junge Chemie-Newsletter
Kalender
Es stehen in nächster Zeit keine Termine an.